DIY Tea Scrubs on The Daily Tea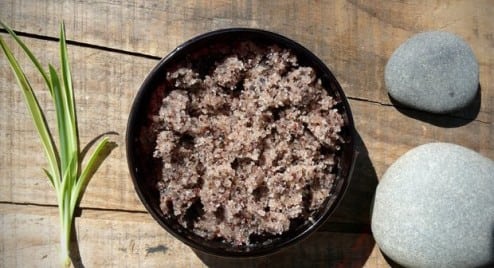 *Image from The Daily Tea
Back in 2013 The Daily Tea approached me about writing an article and offering up a couple DIY beauty recipes using tea as a main ingredient.  Of course I didn't want to miss an opportunity like that.  If you would like to check out my recipes and the article I wrote visit The Daily Tea.  Bonus, if you subscribe to their tea inspired newletter you will be eligible to receive an emailed copy of my recipes.  I highly recommend you do.
For more information visit The Daily Tea today.
Hi, my name is Rachana Rachel Carter.I am a long time tea addict, foodie, and wine enthusiast. Along with all my passions at the core I am a huge health and fitness advocate.Plus a bit of a geek and as crafty as can be.
When I am not running after the kids, managing the household, and homeschooling my oldest I enjoy blogging about my passions and how it applies to my life.

Thank you for reading!
Latest posts by iheartteas (see all)