And the winner is…
Congratulations to our winner.  You have been sent an email requesting more information so that we can mail you your amazing box of tea samples.  Please be sure to respond within 2 days or I will need to select a new winner.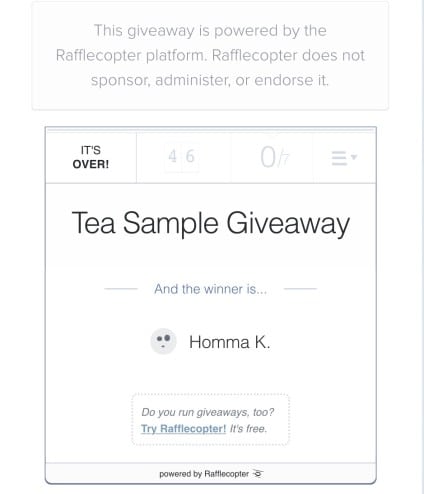 Thank you all for playing.  Keep an eye out for more giveaways in the future.
Hi, my name is Rachana Rachel Carter.I am a long time tea addict, foodie, and wine enthusiast. Along with all my passions at the core I am a huge health and fitness advocate.Plus a bit of a geek and as crafty as can be.
When I am not running after the kids, managing the household, and homeschooling my oldest I enjoy blogging about my passions and how it applies to my life.

Thank you for reading!
Latest posts by iheartteas (see all)