Fan Girl-ed on Social Media for the Win
The real answer is Instagram, Facebook, and Twitter. I promise I haven't left you.  As many of my loyal friends and followers know I am a very busy mother, wife, teacher, accountant, chef, chauffeur, and head home sanitation officer, I figured that sounded way better than maid.  I am just relived I still have a sense of humor.  The truth is I love my job.  It doesn't come without its stress but the rewards usually far outweigh the trials.
Like I said I haven't disappeared.  I still drink tea and create my foodie experiments.  Instead, I quickly post all my exploits on the other various social media platforms aforementioned.  I highly suggest you follow me there.  I promise there is a lot to see and if you are anything like me they are rather drool worthy.
I will likely blog about things as time allows but for me I have built a stronger base on Social Media.  I feel like I have far more reach and success using that type of platform.  This was proven to me over the years when people have recognized me from my social media feed.  Being "fan girl-ed" over because of my Instagram feed sealed the deal.  I'll blog on the big stuff.  Honestly, I probably spend more time on those sites than I do on blogs anyway.  With limited time for myself I seem to drift towards bingeing on social media sites where I can get instant gratification on a limited attention span diet.  You never know when I will suddenly get distracted…squirrel (The movie "Up" reference, look it up.)
To wet your appetite, today I made a fresh cup of "Golden Milk"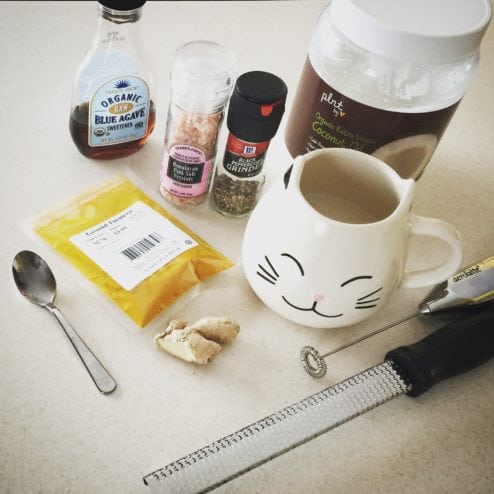 Hi, my name is Rachana Rachel Carter.I am a long time tea addict, foodie, and wine enthusiast. Along with all my passions at the core I am a huge health and fitness advocate.Plus a bit of a geek and as crafty as can be.
When I am not running after the kids, managing the household, and homeschooling my oldest I enjoy blogging about my passions and how it applies to my life.

Thank you for reading!
Latest posts by iheartteas (see all)