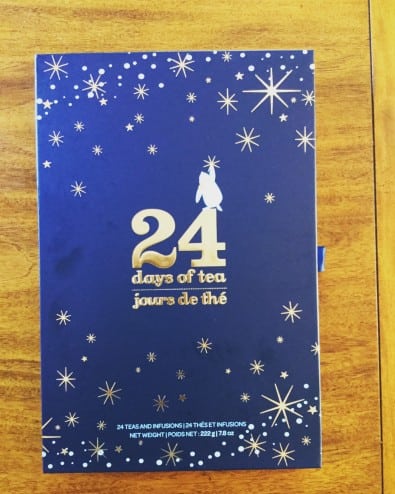 After years of trying to get my very own tea advent calendar (sold out) from David's Tea it's finally mine but not without its ups and downs. When the calendar was first announced as being available I attempted to make my purchase but was too late. It sold out the same day as it was released just as year's prior. I figured at this point I would just give up. Maybe it just wasn't meant to be. Then I remembered I now have a few stores somewhat near me. However, with kids, a busy schedule, and the risk I may not even be able to get one at the store when I arrive was much to stressful for me. Just to inquire I called the closest store to me in Naperville, IL. I was informed that apparently they sold out of half their supply in the first day.   Since it is a high demand product I wasn't able to place it on hold or even buy it over the phone to pick up later. My last ditch effort was to message David's Tea via Twitter and see if more will be made available online. I waited for what felt like a century but in reality was maybe an hour or so. I was told later that afternoon more would be made available for purchase. I tried hard not to get my hopes up but made every attempt to keep checking online to see if they were available to purchase. Fortunately, David's Tea sent me yet another message via Twitter telling the calendar was up and ready for purchase. Naturally I quickly went to the site and checked out.   Now it was the waiting game for the item to ship and arrive. Finally after days of checking the tracking number the wait it over and so worth it. See for yourself.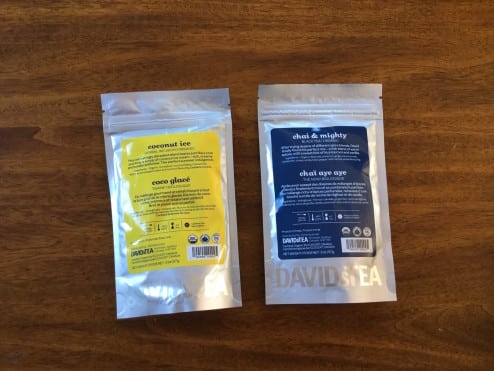 Above is the tea I ordered to get myself to $50 for free shipping.  Left: Coconut Ice, Right: Chai & Mighty.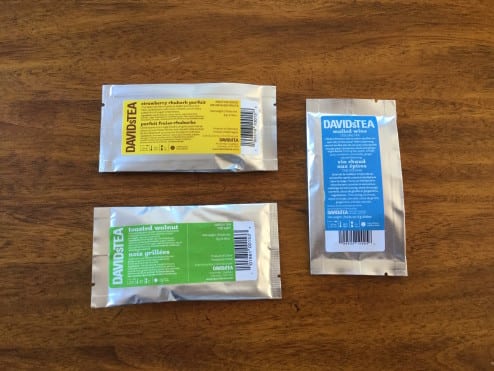 Pictured above are the free samples I received with my order.  Top Left: Strawberry Rhubarb Parfait, Bottom Left: Toasted Walnut, Right: Mulled Wine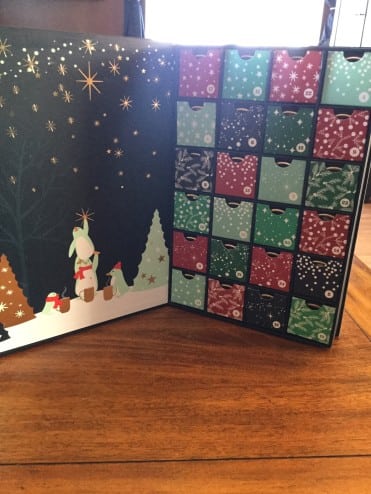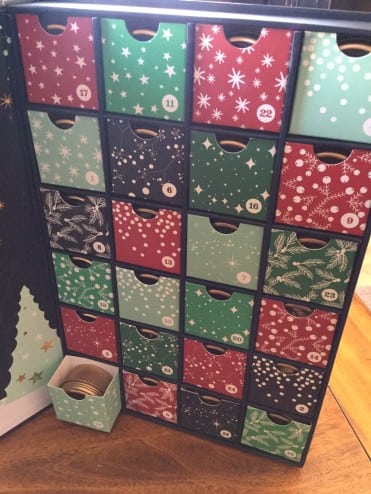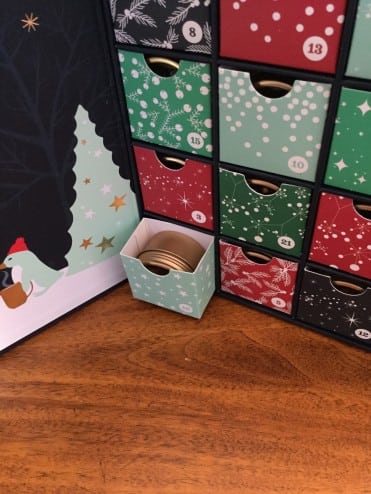 Starting December 1st I will unveil each tea tin daily.  I may or may not post a video for each.  However, I will definitely post pictures.  It will be a very exciting 24 Days of Tea!