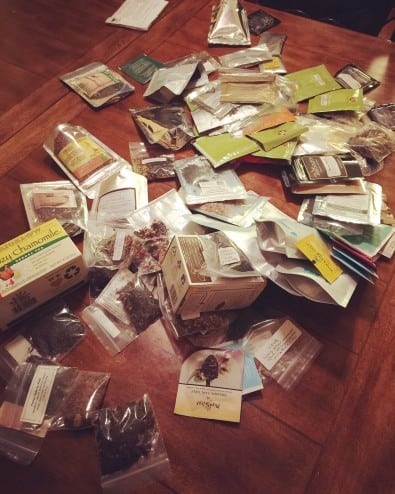 ENTER TO WIN FREE TEA
The life of a tea blogger usually means and endless supply of tea.  While normally this is a wonderful thing sometimes it isn't.  When you are fully aware that you can provide tea a small country it is likely time to part ways.  As a result this contest was born.  It is a great way for me to make room for more tea and the perfect opportunity for my tea to find a new home where it will be appreciated.
Please note the following: 
I cannot guarantee the quality or freshness of these teas.  They should also not be a 100% reflection of the tea as if you can directly purchased them yourself from the companies represented in the package.  Although I do my best to store my teas well the flavor is likely to have changed over time due to age, environmental impacts, and even proximity to other tea.  Majority of the tea has been opened and sampled some are brand new.  Consider this an opportunity to try something new.  
Contest will run from Jan. 26, 2016 to Feb. 2, 2016
Open to U.S. Only
Good Luck! 
CLICK BELOW TO ENTER