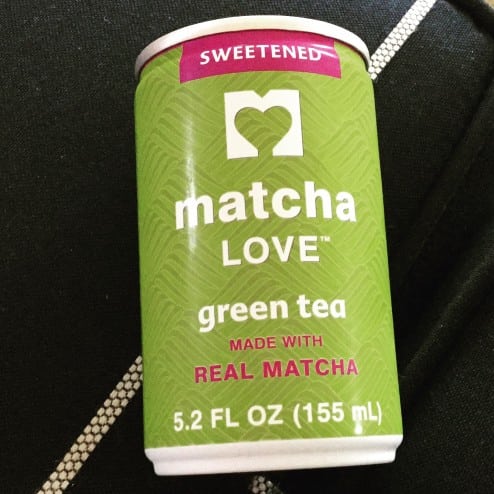 Got this generous sample of Sweetened Matcha Love from Ito En my favorite ready to drink (RTD) tea company World Tea Expo 2015 in Long Beach, California or as many of my bloggers were calling it #LongBeachAlaska since it was about 15° cooler in Long Beach than even back home in Chicago for me.
I'll preface by saying not a sweetened anything fan unless it's a latte, still I wanted to give it a try. Unfortunately and as predicted it didn't work for me. I am glad I tried it though and what I didn't finish my hubby was glad to drink. We don't waste tea in this house.
With that said I have the distinct feeling those who prefer a little sweet in their matcha would love this. At 13g of sugar and 50 calories it is not bad at all. I prefer the Unsweetened Matcha Love personally.  I also love that it is ZERO calories and has 70% Vitamia C. It's perfect for people like me that like things without sugar and need a healthy on demand jolt of energy without crashing.  Plus I adore the convenience of just grabbing and downing some matcha straight from the fridge whenever the mood strikes. Thanks for the sample Ito En.