Winner of SW Tea Fest Tickets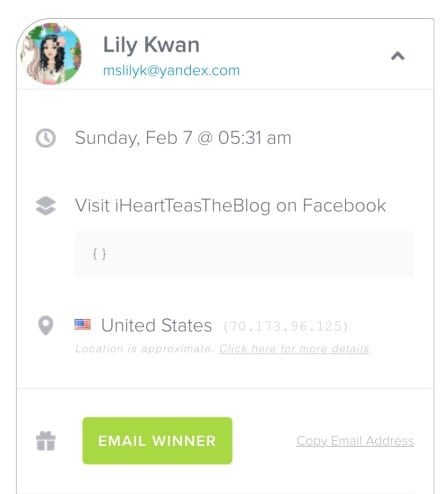 We have a winner!  Congratulations go to Lily Kwan.  Please check your email for instructions on how to claim your 2 FREE Tickets to the Southwest Tea Fest.
Have a great time, Lily!
Hi, my name is Rachana Rachel Carter.I am a long time tea addict, foodie, and wine enthusiast. Along with all my passions at the core I am a huge health and fitness advocate.Plus a bit of a geek and as crafty as can be.
When I am not running after the kids, managing the household, and homeschooling my oldest I enjoy blogging about my passions and how it applies to my life.

Thank you for reading!
Latest posts by iheartteas (see all)