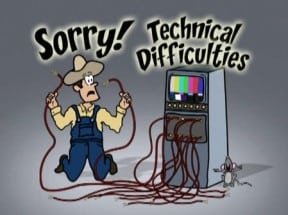 If there is one thing predictable about life is it's unpredictability. It has been a while since I last posted. Maybe a little over a week now. It's been crazy at the Carter House. This is my daughters last week of school so naturally this means chaos. Mass hysteria about which dress to wear, how to do her hair, and which shoes to wear. "Mommy, do I wear my wedges or the gold shiny sandals. You don't even want me to get into the "bra" or "not to bra" conversation. She is eight going in sixteen and this mom isn't prepared. Was I like this at her age? If so…"I'm so sorry Mom!" Then there is my now twenty month old son. He has decided he would like to have an inconvenient tantrum or five on (every) occasion. This brings horrible flashbacks from my daughter was at that age. I'd be happy to allow this phase to just accidentally be skipped over. Lastly, my husband and his out of control work schedule. Between traveling and the trillions of hours of work this leaves me to the kids, household, this blog, and sometime "me" stuff. Scratch that last one, I think I was dreaming just then. As you can see things are a mess but I'd like to think it is an organized mess at least. So while my blog isn't getting updated as frequently as I would like, I do think a post a week or so is still doable.
This post is an apology for my delay and a list of topics I will be covering shortly. If you guys follow me on Instagram, Twitter, Tumblr, or "LIKE" my Facebook Page, or are friends with me on Facebook you will probably noticed I made a ton of promises. By the way if you don't follow me, etc why not? I would love it if you did. Click on the links to "follow" and "like". As I was saying I made promises and listed below are some of the bigger one.
Blog Posts Coming Soon
1. Weekly Updates on the Unsweetened Matcha Love by ItoEn Workout Challenge (Update: I will post once my final results)
2. Recipe for my new DoMatcha Coconut Protein Popsicles
3. Tasting Notes On The Amazing Tea Infused Ice Creams by Tea-rrific Ice Cream
4. Review on the Hojicha Tea that I won from Yunomi through Nicole of Tea For Me Please
5. Review of Tea Samples from TeaGeeks
6. Compilation of Pictures and Tasting Notes of Treats From Mitsuwa Japanese Marketplace
7. Recipe for the 1866 Malibu Tea Cocktail inspired by Finest Kind Tea
8. Review of Greek Mountain Tea that I won from Klio Tea through Lu Ann of The Cup Of Life
Yes, I agree I am accumulating quite the list but not to worry. All of these posts will happen and with all the beautiful pictures I know you love. Today I am posting this to just inform everyone that I haven't forgotten to write about these topics. I am not making false promises. Forgive me as life has gotten in the way once again. My plan is to cover a topic at least once a week at a minimum. If I can catch up sooner I most certainly will. Please don't give up on me. I am still here, just busy as most moms are.