It's not too late.  Buy your tickets, pack your bags, and head to "Hot" Vegas June 11-13th.
Along with all the speakers and presentations you will have the opportunity to see and taste first hand many of the finest teas from all over the world.
Not to mention the the Tea Bloggers Roundtable is back again.  Come visit us and learn more about what bloggers do and what they can offer your business.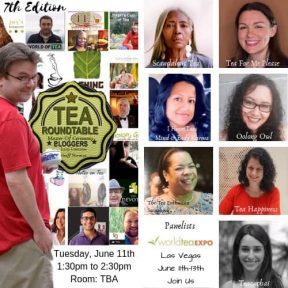 Our presentation is set for June 11th from 1:30 to 2:30pm. Room is still to be determined.
Hope to see you all there.
If you haven't registered for the Expo you may do so here:  World Tea Expo Registration
See you in Las Vegas!