#NYCTeaTour: Day One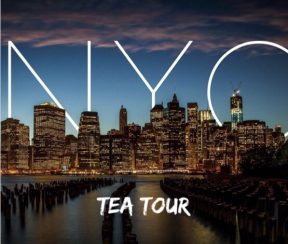 First of all, I can't believe I finally made it to New York with all my tea friends I made through our passion of tea.  Some of us met way back on Steepster others later on Instagram but one thing kept us together, our love of tea.  For years we met each other at World Tea Expo.  We jam packed our day with as much tea as possible all the while binge catching up on each other's lives.  We often pondered just how long it has been that we have known each other. Often shocked as the years add up. Some of us almost ten years of tea inspired friendships.
Finally, after years of conversation I finally stopped the excuses and hopped on a flight to New York City for the epic tea scene I often see and enjoy only vicariously through Instagram posts and blogs.  I knew I was missing a lot as I haven't found such a vibrant tea scene here in Chicago.  We definitely have a few diamonds in the rough but nothing as plentiful as New York City.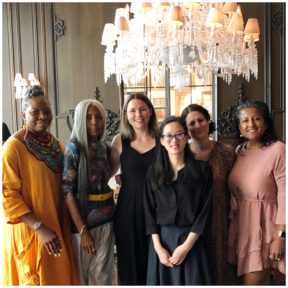 Before I get to the really good stuff, I need to thank Sara Shacket of "Tea Happiness" for inviting me to stay with her and her family and planning all the trip details. I had the best time with you and your beautiful family.  I also need to thank JoAni Johnson of "A Gift of Tea" for planning the trip and making time to hang out with us all weekend.  I know how busy you are jet setting and being all around fabulous.  I aspire to be as amazing, confident, and unstoppable like you someday.   Thank you to Nicole Wilson of "Tea for Me Please," it was fun spending time with you as always, especially on your turf.  We even had a special guest appearance from Connie Tsang of "Tea in Spoons" and Verna Hamilton of "Straight from the Leaf."  So much fun spending time with all of you fabulous ladies.
#NYC Tea Tour Day One
Aged Tea & Chocolate Pairing held by Ashley of Mansa Tea at the Baccarat Hotel New York alongside their Tea Sommelier Gabriele.  We were served three different aged teas and they were each paired with two expertly crafted chocolates from none other than 2 Star Michelin Chef and Baccarat Hotel Culinary Director Gabriel Kreuther of GK Chocolate.  Without question an incredible and unforgettable experience. *Note I will share more details on this event in a dedicated post.
1.5.       Unplanned stop at a street fair where we were pulled in by the lovely clothes being displayed. I may have bought super fashionable pants and worn them on day two.  I felt like such a fashionista in New York.  You can see which pants I am talking about in the next post.
Next stop was completely different from the first. We took the Subway, as one does and then walked our way to the Hideout Chai Bar in the incredible New York City heat.  It was such a cute shop, literally takes on the name "Hideout."  We left the ordering to Jo.  She knew exactly what we needed, and she was right on.  We each got the Nitro Cold Brew Chai with Oat Milk and Connie the Earl Grey Nitro.  The chai was literally the perfect example of authentic chai flavors, with the right amount of spice, and not overly sweet with the addition of that modern twist you expect from NYC with the Nitro infusion.  It was refreshing and one of a kind.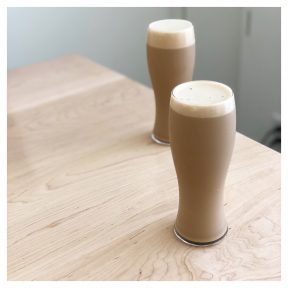 We finished the Saturday tea spots with 29B Teahouse.  Yet another unforgettable experience.  It was such a serene setting.  Lots of tea options both modern and classic. Plus, small bites which was appealing for us all.  We tend to forget to eat when on a tea rampage.  By then we were hungry enough to place an order.  I was having a hard time decided what I wanted so I took the easy way out and took Jo's suggestion and tried the sparkling Darjeeling.  The experience was unlike any other.  I am not a huge sparkling drink fan, but this was different. They used the finest of bubbles making the experience incredibly smooth.  Think Darjeeling Champagne.  Evidence that Darjeeling truly is the champagne of teas.  While most of us had the Sparkling not all did.  Verna ordered the black matcha.  The bowl and drink looked beautiful together and the aroma intoxicating and bold.  Nicole ordered the raw puerh maocha.  We paired it all with a cheese plate.  The combination of sweet, salty, and savory set this place apart.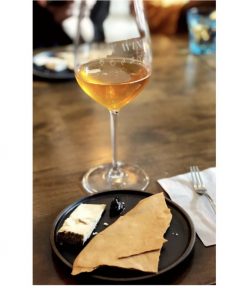 We day finished up with dinner at a Japanese BBQ joint where at the end we enjoyed a delicious matcha cake. Later a few of us rushed over to watch King Kong the Musical on Broadway.  When I say rushed, I mean rushed.  These New Yorkers really know how to move when they are running late. I kept up but I have to admit my feet were happy to stop.  After the amazing show we ventured over to Times Square where Superhero's apparently unit.  We ended the evening at the Playwright Bar which Nicole suggested.  We just wanted a seat and a chance to chat over a quick relaxing drink and mozzarella sticks as one does so late in the night when in Times Square.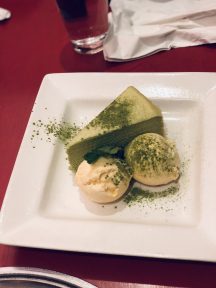 Day two gets even better, now including impromptu stops, seven miles walking on uneven side walk wearing wedges, and sneaking into a tea joint five minutes after closing.  Salacious I know.
All the non-tea related shenanigans below.  Includes the King Kong Musical on Broadway. An adventure through Times Square and pictures with "Superheroes"