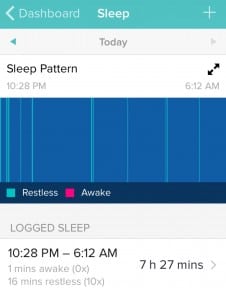 This morning I woke up with a bang. My FitBit Charge HR says I slept alright though I wish I had less "restless" time. Better than most nights though since I got in almost 8 hours which is something I try to do. Sleep is so important and can be over looked for its value. I will not make that mistake, at least not anymore. I decided the moment I woke up that I was going to kick up my routine. I want to get as close to my goal weight as possible by the time I leave for Long Beach and head to World Tea Expo. I picked Expo as my goal because it is something real something tangible and in the near future. I would also love to share my story with the people of Ito En and let them know how much their tea is a part of my daily fitness routine. I have a feeling they will be surprised just how devoted I am.
If you are curious exactly what I consume every Monday through Friday morning then check it out….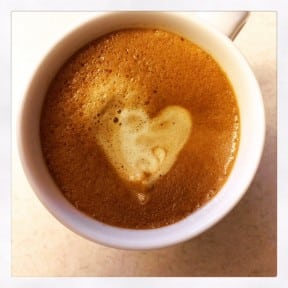 – 1 Shot Nespresso with 1 Splenda and 1.5 tbsp Half & Half (Sorry not gonna stop. Love it and if we can't enjoy ourselves a little then what is the point?)
– Protein Shake (8oz Unsweetened Vanilla Almond Milk from Trader Joes, 1 Scoop Unjury Protein Powder usually Classic Chocolate, 1 tsp Navitas Organic Maca Powder)
– Some type of carbohydrate such as half a Trader Joes Everything Bagel Thin, toasted with 1 tbsp 1/3 Less Fat Philadelphia Cream Cheese) or Soy Multi-Seed Savory Thin Rice Crackers from Trader Joes if time doesn't allow for something better. Though I always get some kind of carbohydrate in for the boost in energy I'll need for the gym.
– Before starting my workout I drink 1 can Ito En Sencha Shot
– Before, during, after 1 bottle of Ito En Oi Ocha Dark Green Tea
Working with this combination of food and drink I get the protein and energy so I can push myself harder. I realize what I am doing can be pricey on a daily basis. To make things a bit more manageable I order my tea from Amazon using Subscribe & Save which takes 15% off the price which then gets charged to my Amazon Store Card where at the end of my billing period I will receive a 5% statement credit, every little bit helps. I am also a Amazon Prime Member which means Free Shipping just remember to never carry a balance or you won't save much paying interest on your tea purchase. The protein powder I buy in bulk, this way I am eligible for free shipping. I know this isn't much but like I said it does help and maybe these tips could help you too. Otherwise you can always brew your own tea and bottle it. Takeya makes a great Iced Tea Maker. You can always make a batch in advance keep it in the refrigerator and fill your To-Go bottle everyday before heading to the gym. Making your own tea could keeps things interesting for you too. You can experiment with different types of tea, flavors, and how they effect your body, energy, and mind. I will probably do that myself as the weather warms up.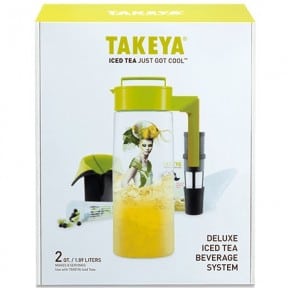 Following this daily routine has helped me a lot. Yes, I have lost a lot of weight, nearly 85lbs now. However, here are a few things I haven't talked about. I have a ton more energy, I am happier, my skin looks visibly healthier, and mentally I feel sharper. I used to forget a lot and these days I haven't caught myself drifting off trying to gather my train of thought. All of these are attributed to a healthier lifestyle. I 100% believe that my daily routine including constant tea drinking has proven to be an excellent and successful combination. I do not have any statistical facts and nor do I plan to have any. I just know I feel better than ever. I was never great on just water or just coffee. Tea for me is the clear winner, the one thing that gives me the edge I need.
Get out there, get healthier, be happy.