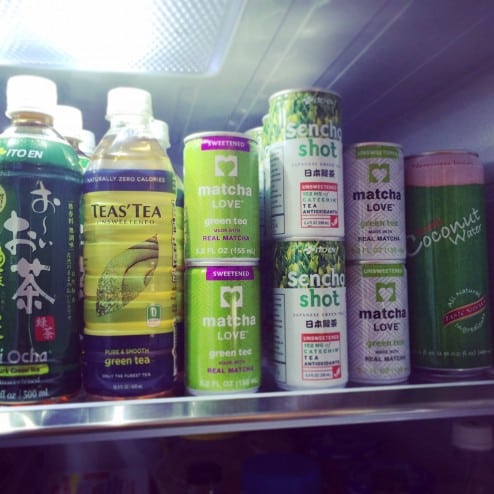 Today I stocked my refrigerator with a few of my favorite ready to drink teas, many from Ito En.  That very picture inspired the idea that I'd love to see your tea stash.  Of course this just my RTD's I'd never be able to photograph all my actual tea leaves. As a result, I thought I'd feature this picture today.
Anyway as I stated in the title of this post I sure would love to see your tea stash.  Send me your pictures and if you can a little about the tea, how you came about it, and a bit of  information about you.  I'd love to pick a few pictures and feature them in another blog post all about tea stashes around the world.  You can send me your picture through the contact information here or I imagine you can post them to me on my Facebook Page and of course if you can "like" my page I'd be much obliged.   You can use Twitter too but you are limited on charters so I think contacting me through my blog may be the best, that and Facebook.
Please send me your pictures and back story by Friday, 5/22/15
Thank you and remember I likely won't post everything I get but I'll try to get in as much as I can.