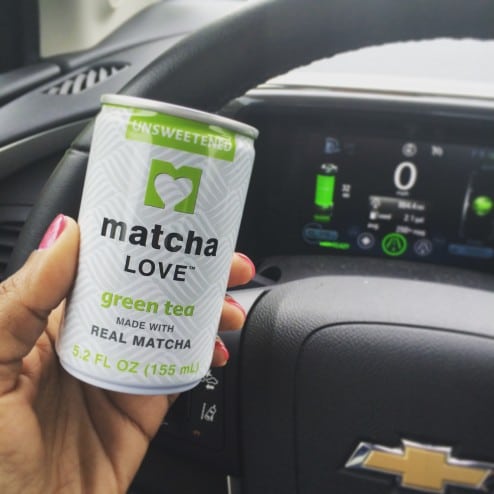 Day 2: Unexpected
* I'll make this quick and will start by saying I'm not a doctor and my results are my own.  I exercise 5 days a week and follow a strict diet high in protein, low in calories, low in sugar, and moderate on carbs. I normally drank the Ito En Sencha Shot before my workout I am now trying Ito En Unsweetened Matcha Love.  Your results may vary but I do encourage experimentation.
The day started with a bit more excitement about getting to the gym than normal.   I have been very tired lately still recovering from World Tea Expo and a head cold I just can't seem to kick.  However, after having my can of Unsweetened Matcha Love I did notice a slight jolt in my mental preparedness and I started to actually want to go to the gym.
My schedule this week got a little messed up so I did only cardio today. Next week I'll get back on track.
First thing I did was 2.25 miles on the treadmill.  The start of the workout was steady but to my surprise I was ready to quit just shy of one mile.  Of course I wouldn't let myself quit but I'm not going to lie it was a challenge and totally unexpected.  Yesterday I had no issues and today it felt like the exact opposite.  Obviously more experimentation is needed.
Now some good news. As I pushed myself I got a rather large and very sudden jolt of energy and second wind.  I've gotten a second wind before but this was intense.  I ramped up my speed and got it done.  I had so much drive afterwards I even jumped onto the Expresso Bike and did a 1.5 mile ride in 7 minute 4 seconds.  It was my first ride on the path I selected and actually got third place out of those that did the same ride at my gym.  The Expresso Bike is like playing a video game as you bike and if you login it will keep track of your statistics and will rank you among all those registered and even your specific gym.  Perfect for a competitive person like me.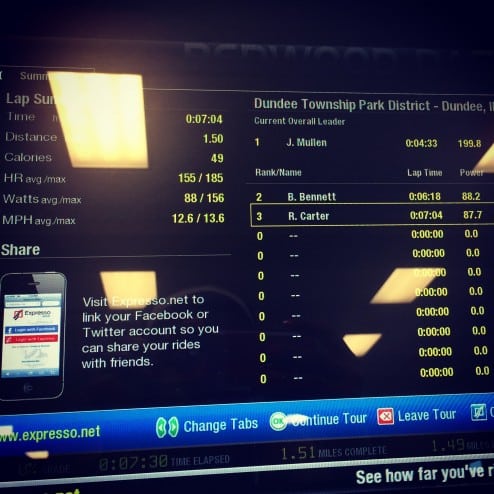 Needless to say I have never done that before.  I always push myself but this was extreme even for me.   Now the funny part.  Seems every morning before I hit the gym an old 80's or 90's song comes on that has a tendency to pump me up.  That didn't happen today.  I was a little bummed.  Then as I headed home this happened.  I'm sure my workout buddy Naomi Rosen from @joysteaspoon will appreciate this.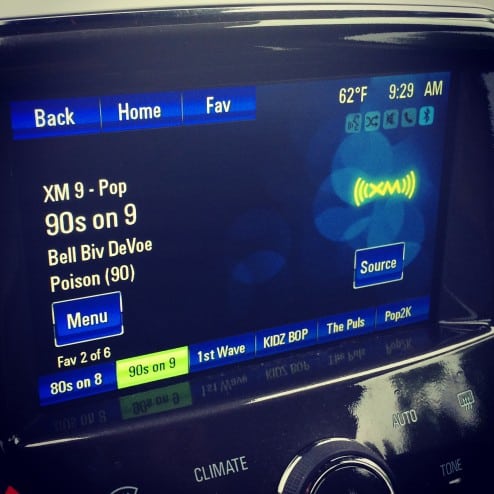 See you next week!