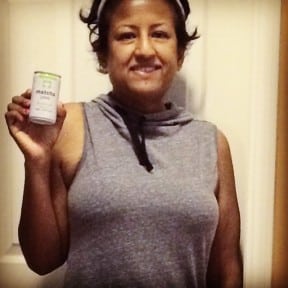 Wow! What a day. Yesterday I had a scheduling conflict and didn't make it to the gym. Don't worry I still had my can of Unsweetened Matcha Love from Ito En, did some planks, squats, and walked around my neighborhood. I am not going to make any judgements about I felt yesterday only because the challenge was for me to have a can before I start my workout at the gym and not at home.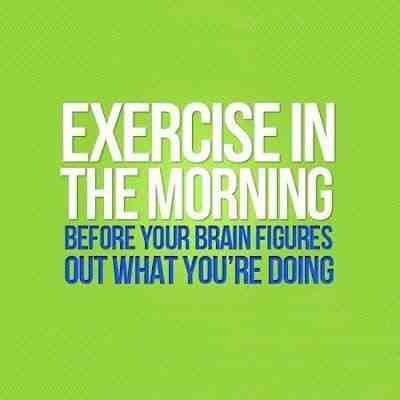 Today I woke up, had great energy, a positive attitude, plus lots of rest the night before, and was ready to go. I went to the gym after dropping my daughter of to school which is first thing in the morning for me. Next I dropped off my son at the child care center at the gym. Finally I downed my can of matcha and got down to business. After having my matcha I noticed a marked difference in my mental preparedness. I was truly ready to push limits and make miracles happen. Then everything came to a screeching halt.
Let me explain. One of the personal trainers who happened to also be the same person that did my orientation at the gym has taken a personal interest in me and my journey. It's pretty cool when you come to the gym and someone is cheering you on. I've even had random gym members come up to me and congratulate me on my success. People I hadn't even seen before but obviously they had seen me. That is the type of encouragement everyone needs. Anyway, this particular trainer has expressed on many occasions that he thinks I am doing great and is proud of my success. Today he noticed me using the leg extension and immediately told me to stop.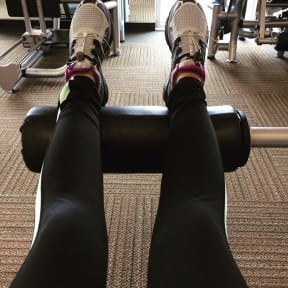 Apparently my positioning was all wrong. He showed me the right way and the proceeded to watch me use other machines. It's true folks, I was making mistakes. Apparently I was close to getting it right but he just didn't want me to derail all my success by doing something wrong when I could easily fix it so he felt an obligation to get me back onto the right path. You can't even imagine how touched and thankful I was for his generosity. I did mention to him that I was doing exactly what he told me at orientation. Turns out that was my problem at that time I was roughly 40lbs heavier. As a result all my previous settings were all wrong. I was off my seat settings and pivot points on a few machines. I guess my body changed so much I didn't realize and that error was making it hard for me to engage the proper muscle groups thus even sometimes making a certain exercise harder to manage than it would have been if I was setup correctly. Thanks to Tom and his passion for the job and his desire to watch me succeed he showed me how to use everything again and said he would help me whenever I needed it. Take about an impromptu training session plus it was free. Doesn't get any better than that but really it just proves there are people out there that want to see you be your best. What a great feeling to know that personally.
Next, we started talking cardio. Apparently I was working too hard, pushing my heart rate too high. Tom showed me what target heart rate range I should aim for and then challenged me to to do exactly what he said for one month. I took his challenge. My target is too be lean, strong, and toned. He gave me all the tools I need to do just that. The only problem is what he told me to do felt so easy that I thought there was no way this could get me the results I wanted. He promises it will and I will take his word. I was trying too hard and as a result getting the opposite effect. Which apparently explains the sudden bouts of low blood sugar.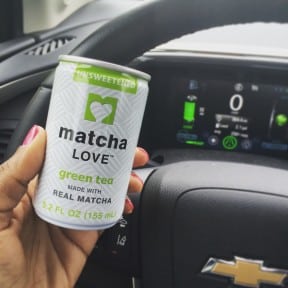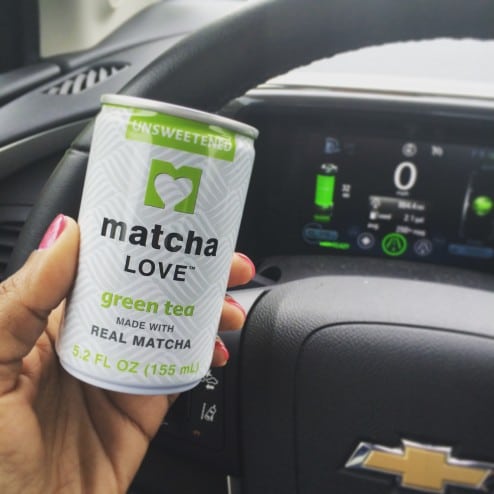 So along with the Matcha Love challenge I have also taken on his challenge. I will use the treadmill five days a week and stay within the target heart range I was given. Can't wait to see what happens.
Today I learned that doing your best doesn't always mean you have to work to the point of exhaustion. I also learned that sometimes even without trying you can influence others around you. So I'll remember to make good choices. Lastly, what you have all patiently been waiting for is the review of the Unsweetened Matcha Love.
Results: Steady and even increase in energy. The matcha helped me get through my workout easier. I didn't have any negative effects. No surge of energy and no drop. It kept me at my optimal needs. So far so good.
See you tomorrow!
Matcha vs Sencha Challenge Day 2
Matcha vs Sencha Challenge Day 1