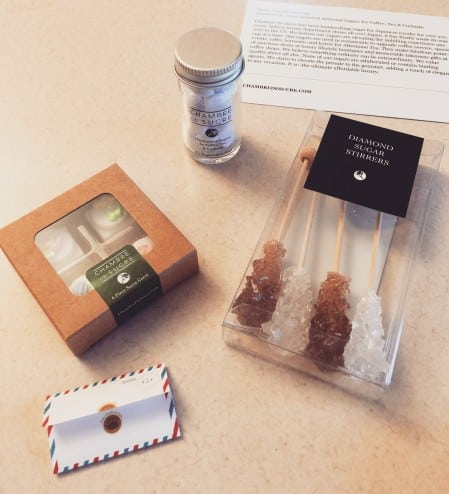 If you are anything like me you have a ton of bulk holiday gifts to purchase this season. I for one need to put together a lot of gifts for both my kids teachers and various caregivers. So imagine my delight when I was notified of these new affordable but still 100% elegant and luxurious artisan sugars from Chambre De Sucre. It was then I knew I had the answer. I am always looking for unique gifts and this was clearly unique.
Gift Ideas For:
Teachers
Caregivers
Party Favors
Employee Gift
Delivery Drivers
Babysitters
 Extracurricular Instructors and Teammates (Sports, Music, Art, Dance, Martial Arts, Gymnastics, Cheerleading, etc.)
Friends & Family
Stocking Stuffers
Tablescape Design
How to make the complete gift:
Consider adding this adorable box of sugars, diamond sugar stirs, or round glass bottle of mini-sugar along with a gift card, a sample size of tea, coffee, or individual hot cocoa package into a gift bag and you will have the perfect gift.
If you find you have a lot more gifts and need to make things even more affordable you can easily substitute a gift card for chocolates, candy cane, or an inexpensive but tasteful tea or coffee cup.
Create a special table setting.  Add a name tags and a package of sugars to every plate at the table.  It makes for a beautiful setting and an elegant party favor for your guests to take home.
Bonus:  Make it even more special and make your own handmade gift tags or better yet have your child make them.  It adds a delightful personal touch with every gift.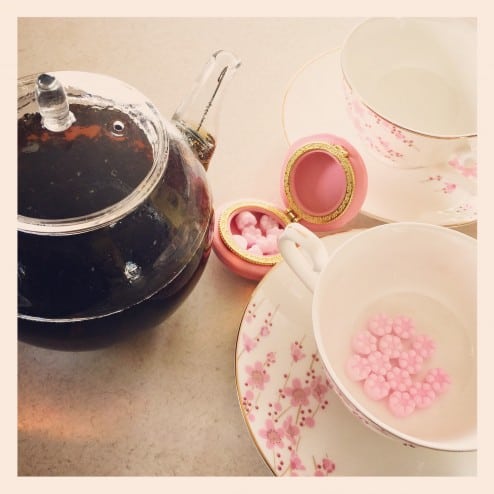 Gorgeous examples of Chambre De Sucre in use.  See how elegant your table and gifts can be. It's sure to be the talk of the town.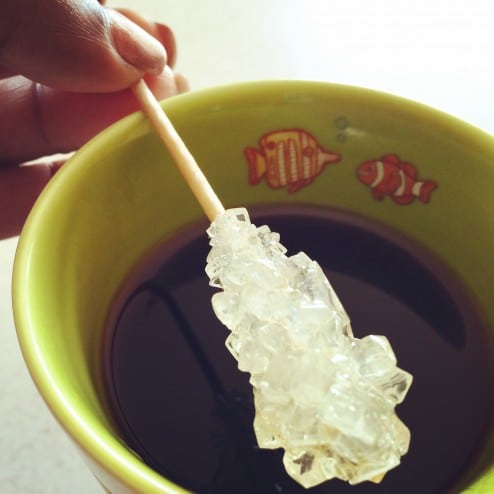 Putting together a special handmade gift like this is sure to be thoughtful and memorable.
Bottom line, your gift will definitely be a gesture from the heart and best of all, affordable.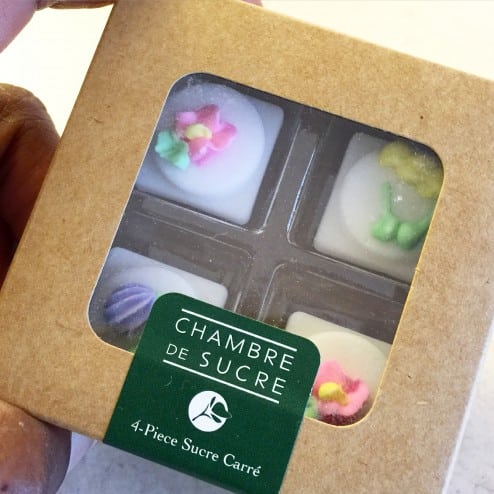 4-Piece Sucre Carré – $5.95 per box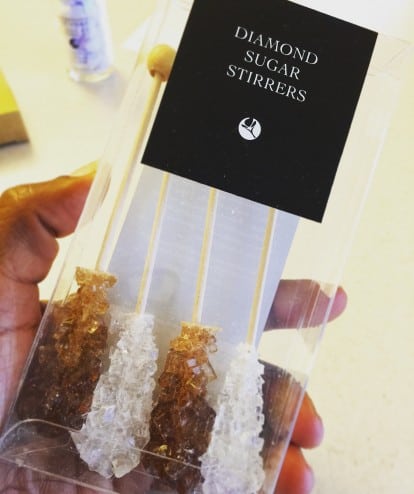 Diamond Sugar Strirrers – $5 per package
1oz Round Glass Bottles of Assorted Sugar – Price Varies based on quantity and type. (see link for options)
Happy Holidays!
Look for Chambre De Sucre in Good Housekeeping Magazine this year.