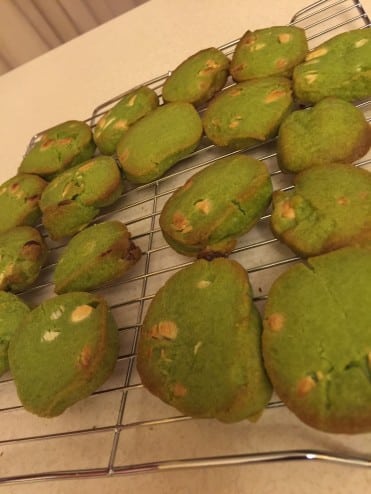 First, thank you so much for being patient with me.  It has been a crazy end to 2015 and even crazier beginning to 2016.  All good but still time consuming.  In the mean time I have gathered quite the list of blog posts I need to jump on.  This was a request from my Facebook Page.
I made these cookies for Christmas and they turned out amazing.  The pictures do them no justice.  I admit am a decent cook but the baker in the family is my sister, not me by far.  Nevertheless, I couldn't disappoint my daughter and therefore baking ensued and with the help of my high tech kitchen gadgets we had success.  I attribute majority of my success to my then 8 year old daughter, now 9 year old and the help of my kitchen gadgets, primarily my professional Kitchen Aid Mixer.  I love that thing!
Before I get started I wanted to point out that I baked with all real ingredients.  If I am going to eat I would rather eat the real stuff or rather the good stuff.  I try to find the best ingredients I can on my budget and go from there.  Enjoying a little less guilt ridden cookie makes the experience that much more satisfying.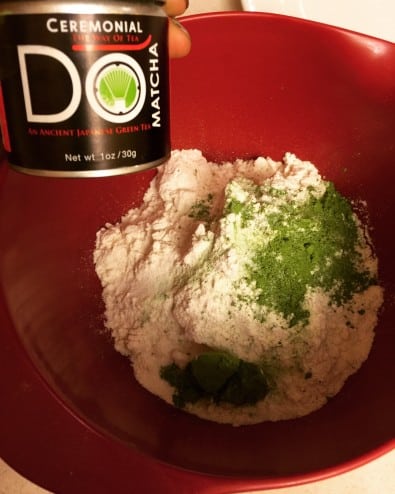 White Chocolate Chip Matcha Cookies(Adapted Pinterest Recipe)
Yield 24 cookies | Prep Time: 15 minutes | Bake Time: 14-16 minutes
Ingredients:
1/2 cup (1 stick) unsalted butter, softened
1/2 cup packed powdered sugar
1 cup all purpose flour
1 tablespoon matcha powder (I used DoMatcha)
1/8 teaspoon salt
1/4 cup white chocolate chips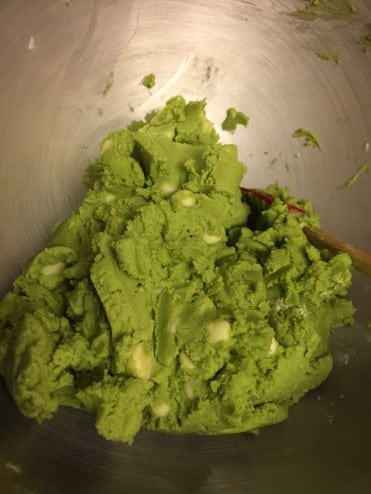 Method:
Sift together the all purpose flour, matcha powder and salt.
With an electric mixer at medium speed, cream the butter and powdered sugar until fluffy.
Lower the mixer speed. Add in sifted ingredients 1 tablespoon at a time until dough is formed.
Add in the white chocolate chips slowly and stop the mixer immediately once all combined.
Remove the dough and place on a 22 inches long plastic wrap. Roll the dough into a 1 1/2 inches thick log. Wrap the log with the plastic wrap and freeze for 30 minutes.
Pre-heat the oven to 325 degree Fahrenheit. Line two baking sheets with parchment papers.
Remove the dough from the freezer. Use a sharp knife and cut the dough 1/4 inch thick each. Arrange the cookie dough on the baking pan 2 inches apart.
Bake them for 14-16 minutes on the middle rack. Remove the cookies to wire rack to cool completely before storing in air tight containers.
Enjoy!