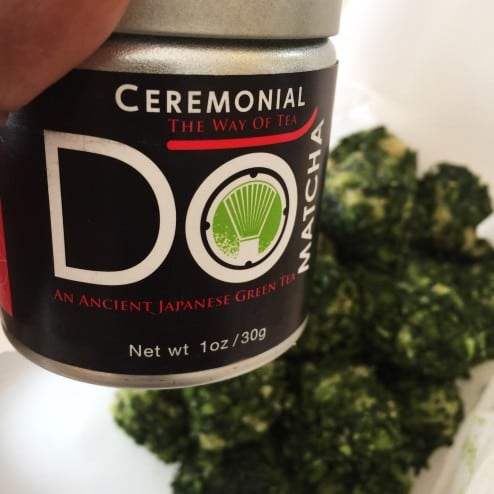 It's #MatchaMonday which for me equals to any excuse to drink and eat matcha. I absolutely love how versatile matcha can be. My favorite way is the traditional method. Water and matcha combined well and easily adjusted to the strength I prefer. I have always been a traditionalist by heart with a flare for experimentation. Matcha also makes for a great latte and even great added in shakes for a nutritious boost and unforgettable flavor. Like many others I also enjoy cooking with matcha. I recently made Matcha Shortbread Cookies for the holidays. That fresh green flavor added to the rich buttery shortbread was the perfect combination.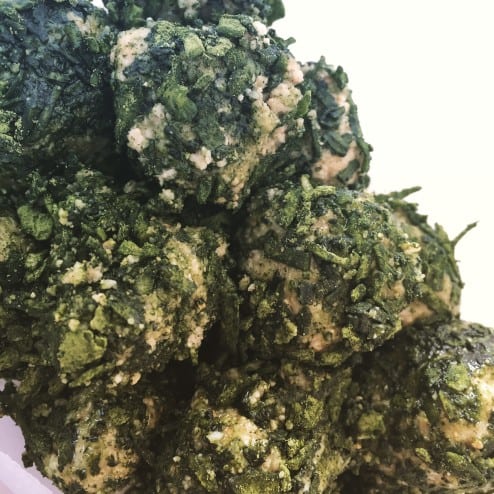 Today I decided to make Matcha Bliss Balls. I was first exposed to this recipe by Amoda Tea. If you haven't heard of Amoda Tea I highly suggest you change that. They are a wonderful tea subscription service. On top of that the owner often posts mouth watering tea inspired recipes via Instagram.  Just make sure you don't go searching when you're hungry. You may find yourself even hungrier. As stated I found this featured on Amonda Tea's website. I followed the link which took me to Nutriholist's blog. It is her recipe I have made today with a slight variation. Prepare to drool because this stuff is amazing.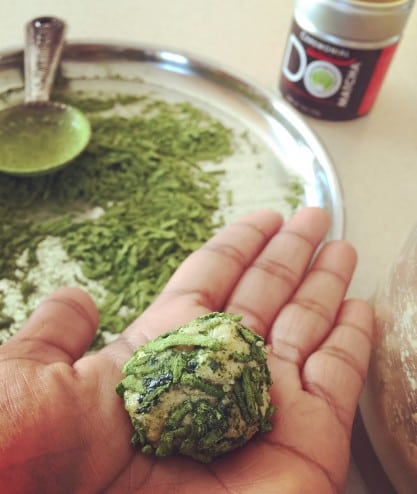 Matcha Bliss Balls
(Link in the title for the original recipe, below you will find my specific recipe)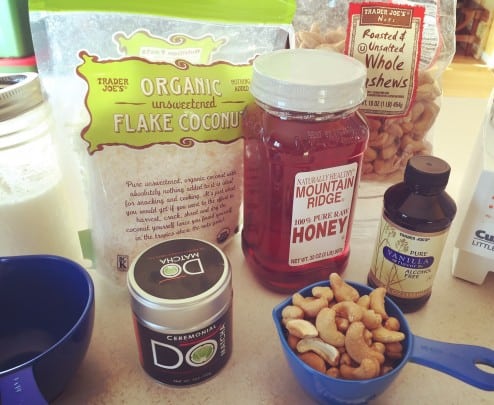 Ingredients
1 cup unsweetened coconut flakes (Trader Joes)
4 Tbsp. coconut butter (coconut oil also works) (I made homemade Coconut Butter see link for recipe)
½ cup raw almonds or cashews (Roasted Unsalted Cashews from Trader Joes)
1 Tbsp. pure maple syrup or raw honey (Raw Honey from Mountain Ridge found at Target)
½ tsp. vanilla bean powder (Substituted with ½ tsp Pure Vanilla Flavor Alcohol Free from Trader Joes)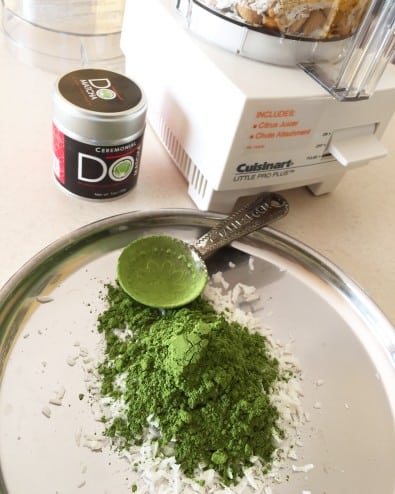 Coating
3 Tbsp. unsweetened coconut flakes (Trader Joes)
1 Tbsp. matcha powder (DoMatcha Ceremonial Matcha)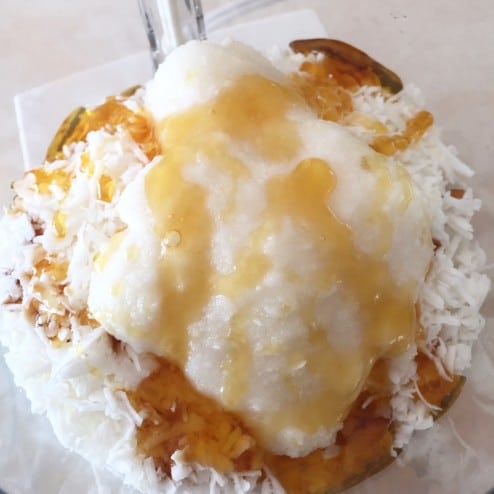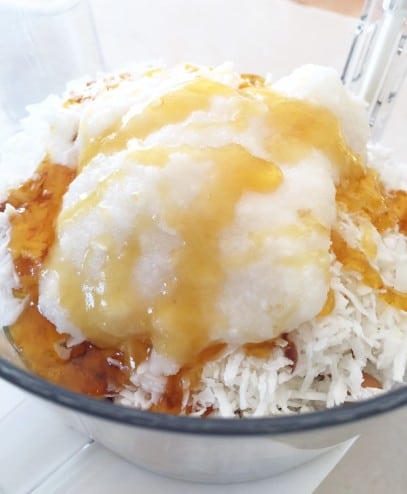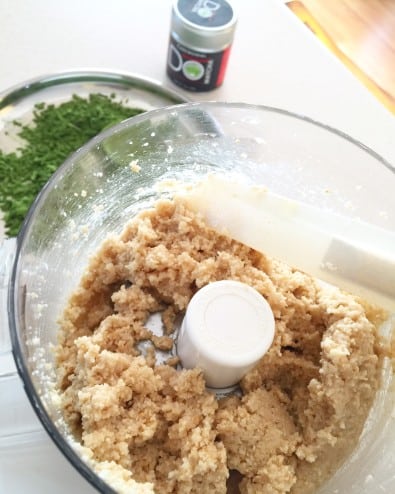 Directions
Blend the first 5 ingredients in the food processor until a doughy texture forms
Meanwhile mix matcha and coconut flakes on a plate for the coating
Form the dough into balls, roll in the matcha coconut flakes to coat and enjoy!
I also placed them on some parchment paper and into the refrigerator so they may harden a bit.
This are dangerous easy to make and unbelievable hard to resist. Make at your own risk.
Thank you Amoda Tea for bringing attention to this amazing recipe to me and Nutriholist.com for the amazing recipe.