Week of July 25-31 2016
Seems until Summer Vacation is over and school is in session I'll be posting more tea recaps for the week.  Honestly these are super fun blog posts to do.  It isn't because they are quicker than most but more because they take me down memory lane.  They give me insight into what mood I was in that week and which teas I was craving.
This week was all about my love of pure, high quality single estate teas and these didn't disappoint.  The two companies I was most drawn to this week are Lochan Tea and Joseph Wesley Black Tea.
Though both are very different they are also similar.  Both deliver high quality memorable teas.  I respect and trust both companies and know that when I get tea from either I am likely receiving a potential new favorite.
Organic Doke Black Fusion by Lochan Tea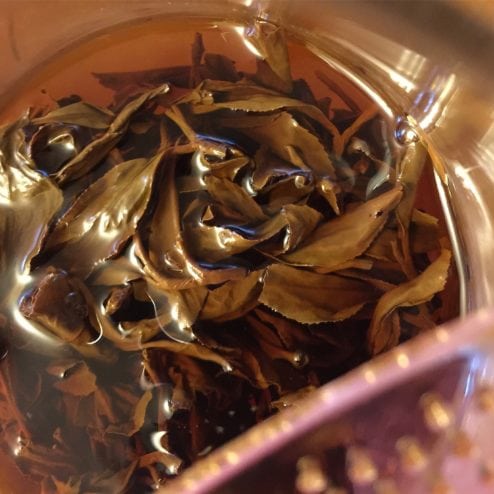 Pictured above is a lovely steep of Organic Doke Black Fusion.  I made this "Grandpa Style" in a rather large mug.  Finding that I couldn't finish it I decided; by recommendation of a friend, to try it cold.  A lightbulb went off and in went the entire mug leaves and all into the refrigerator overnight and into the evening the following day.  The flavor was obviously bold but no doubt delicious.  Most surprising was its lack of bitterness.  A clear unexpected but welcomed outcome.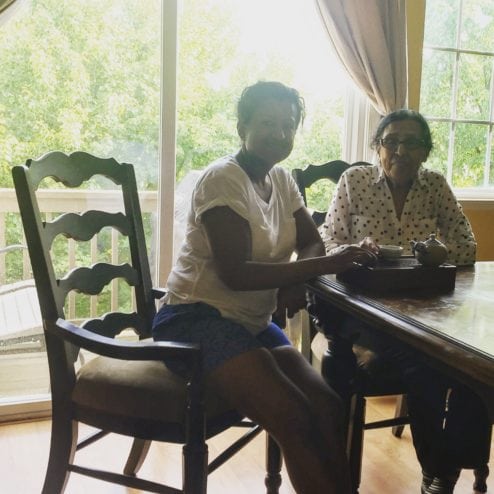 Picured above is my amazing mom and I enjoying a delicious pot of Doke Black Fusion.  I knew she would appreciate it so I just had to share it with her.  Love these special moments.
BaiHao YinZhen White Tea By Joseph Wesley Black Tea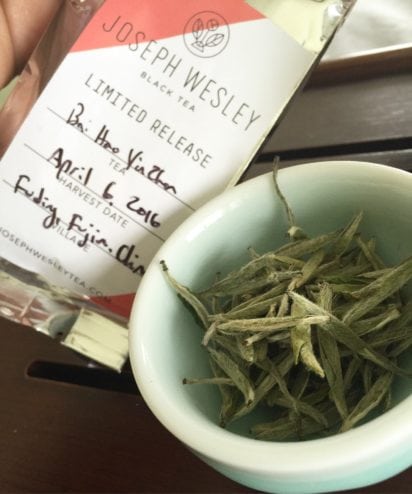 I couldn't have been more grateful or surprised to receive a box of three of their latest Limited Edition Teas.  I had such trouble deciding which to try first.  I went with the white tea first because I wanted to save what I felt would have been the best for last.  I am not a huge fan of white tea.  Though I'll be honest this was a big surprise.
I don't want to ruin the surprise by sharing my tasting notes now as this is a post all about tea pictures for the week.  Keep an eye out for my notes in the future.  Until then take a look at this video for more tea photography.