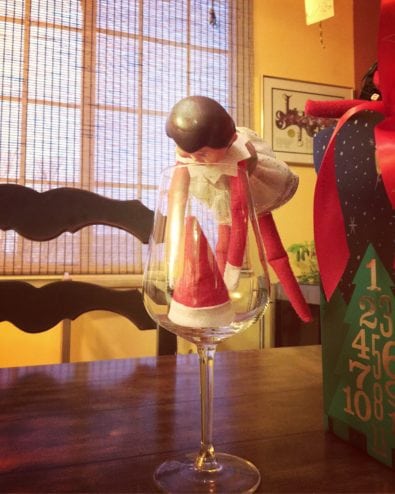 *Its been that kind of year for iHeartTeas.
Holiday 2016  Edition
Wait! How did this happen? Christmas is literally less than a couple of weeks away. Time seems to move faster and faster the older I get and the older I get, the more rigid I become. It's scary what I see when I envision older future self clearer everyday. So yeah…"get off my LAWN you pesky kids!"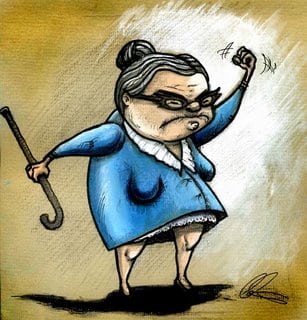 Every year I go through this sort of mid-life re-evaluation period where I start to criticize some of my more questionable choices. Yes, MY choices not your choices for what you think I should or should not be doing. This year is HUGE! I had considered using "Yuge" but that would have just depressed me even more, you get it. Though I'm not big on resolutions exactly I did decide on a few things.
Let me preface by saying that 2017 is going to be a bit epic for me. My first born turns ten years old. My husband and I celebrate our twentieth wedding anniversary, I turn forty years old, even my baby sister turns thirty. Did I mention I changed her diapers, taught her to ride her bike, taught her to swing? Let's just saying this 10,20,30,40 thing marks for some pretty major events. Now to sweeten the pot my husband and I have been working super hard for over five years to get ALL non-recurring bills paid off. We already live a near interest free life, I don't count my mortgage and one of my cars. The best Christmas present I could ever get is that we will finally achieve this aggressive goal we set for ourselves on December 23, 2016. Basically, all the pieces are falling into place. The only variable is the scary, hairy, orange carrot that takes office next month. Don't think for a minute that, that doesn't throw a wrench into my warm fuzzy thoughts for the next year.
I promise I am getting to tea. I just feel it is important you get a little background. As a friend (Geoff @lazyliteratus) once told me…"don't do it unless it's fun." Well, gosh darn it I'm going to have fun with this holiday blog.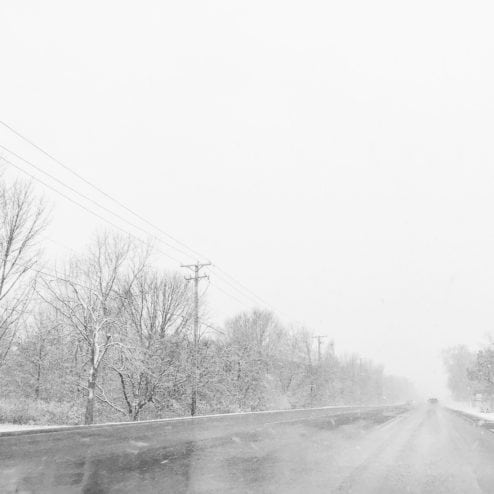 *First day of real snow fall.
It has been snowing in Chicago quite a bit. Looks like 15" or so already. Either way, when the snow falls this girl hunkers down. I gorge on tea, tea concoctions, hot cocoa, coffee, and even wine. I take great efforts in achieving maximum comfy cozy status. So aside from making my
Facebook declaration that I plan on purging the "toxic, useless, soul sucking parasites" from my life. I also promise to replace that which I don't need with something I really want and that is to live life to the fullest, my way.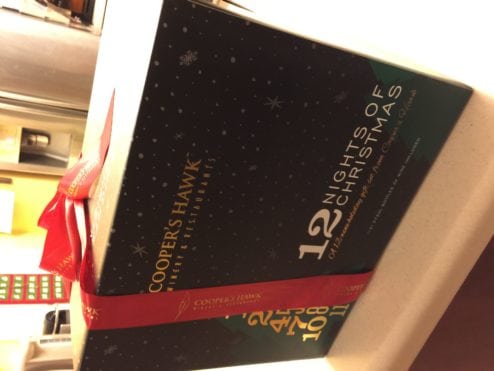 *Let there be wine!
12 Night of Christmas Advent Wine Calendar from Coopers Hawk Winery pictured above.  Can be purchased in store only.
There you have it. I'm keeping it classy "iHeartTeas" style. So bring on the fanciest of tea cups, mugs, and accessories. I want the full and complete experience of quality and optimal esthetics for 2017. I deserve it, just about most of us do. I'm at a place in my life where I can enjoy and indulge in the full experience. I crawled my way up kicking, screaming, with plenty of sacrifice and suffering. Now it's time for me to enjoy.
I want the best teas, the most amazing coffees, fine wines, and memorable culinary experiences. Along with travel this would make me very happy. If I can manage it without sacrifice I will do it. I've done the Ramen Noodles and Spaghetti O's thing. I did the Mac and Cheese and PB&J's to get by. Well those days are over! With that said I have taken it upon myself to practice my semi-decedent ways in December so that I am prepared for the new year.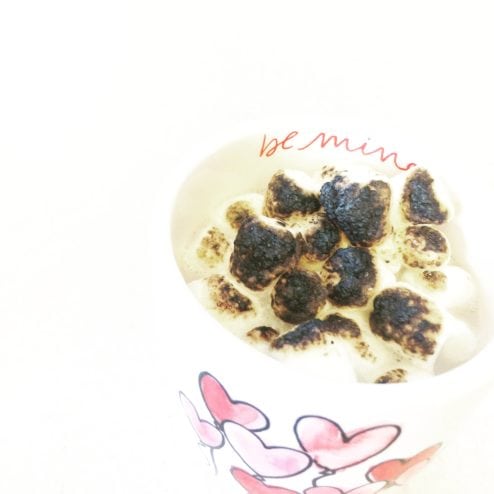 *New Culinary Torch in action.
Boy, am I having fun. I even got myself a culinary torch. By the way it is way scarier than I imaged it would be. It is like I'm wielding a blow torch.
Anyway, moral of the story is I'm getting older and more crotchety, so it seems. I like the way things are so I'm not trying to change. Major accomplishments have been made after years of hard work and dedication. So I've decided 2017 is going to be amazing. Major milestones will happen. Even though there will be some trails and tribulations I am still going to enjoy myself for as long as I can.
In the meantime here is how I've been keeping to my word and "keepin' it classy."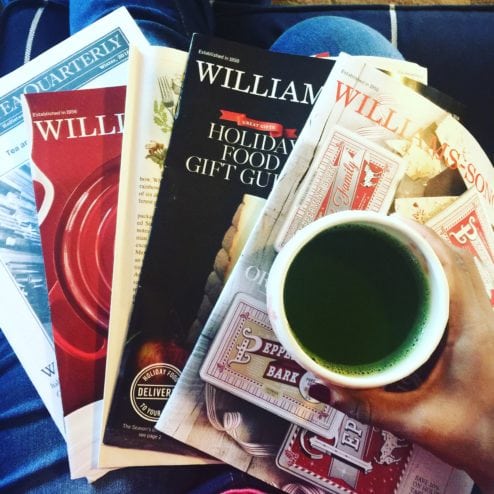 Catalog Shopping & Daily Matcha from Mizuba Tea
Tea Notes: A high end yet affordable matcha from a wonderful company.  It is velvety, creamy, and slightly grassy sweet.  One of my personal favorites.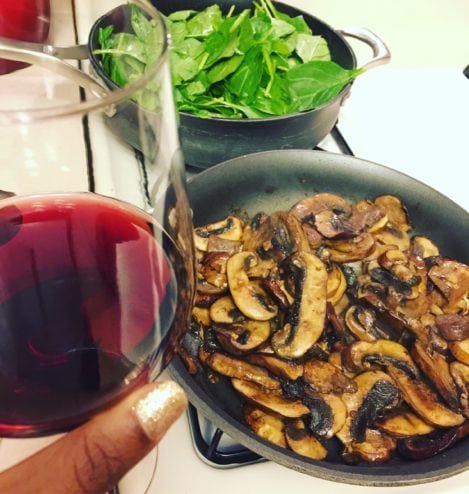 Healthy Cooking & Wine
Coopers Hawk Red from Coopers Hawk Winery
Wine Notes: This is a great, reasonably priced red blend of Cabernet Sauvignon, Merlot, and Syrah.  I find it pairs well with most things.  A little fruity but not over the top.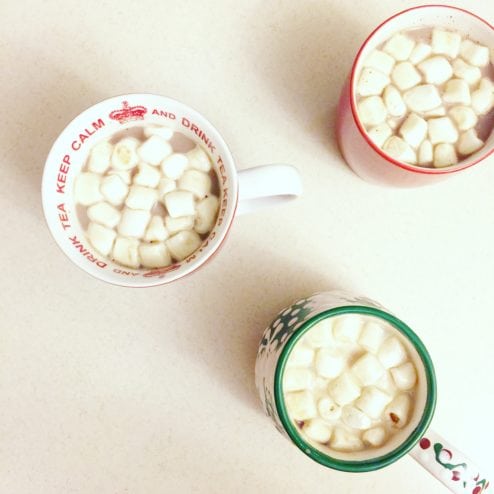 Hot Cocoa for the family
Organic Hot Cocoa from Trader Joe's
Hot Cocoa Notes: Very well priced and the flavor supersedes that of any other major hot cocoa prepacked brand I have ever tried.  It is far richer than most and the taste has an authentic chocolate flavor, probably because it is real chocolate.  I actually make mine with water instead of milk and it only amplifies the chocolate flavor even more.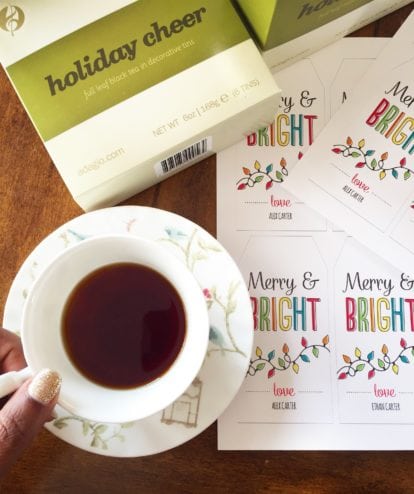 Winter Frost Tea & Handmade Crafting for the Holidays
Tea Notes: A family favorite black tea blend of peppermint, vanilla, cinnamon, and crushed candy canes.  It is amazingly capable on its own and a decadent dessert tea with cream and sugar.  Unfortunately you can't purchase this blend.  It is a handcrafted recipe of my own.
Gift Tags:  Found on Pinterest.  If you would like to download them too, you can find them here.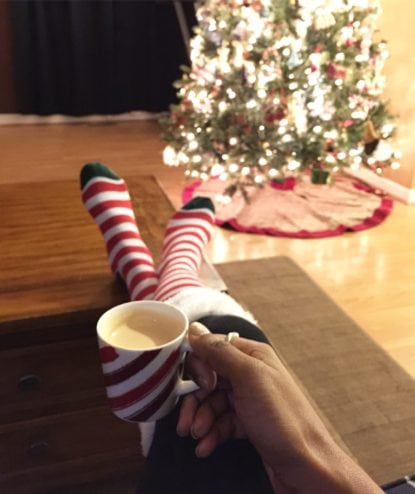 Nespresso Espresso & Holiday Cheer
I nearly always start my day with coffee and then switch to tea for the remainder of the day.  The coffee pictured is actually an espresso that I made using Nespresso espresso machine.  I love this thing.  I have actually traveled with it when possible just like my Breville One Touch.  Seems I have always enjoyed the finer things.
Espresso Notes: In this espresso cup from last years Starbucks holiday collection I have a shot of Indriya from India espresso with a touch of organic cane sugar from Trader Joe's and a splash of organic half and half from the same place.  The flavor is bold and rich.  A great way to start the day.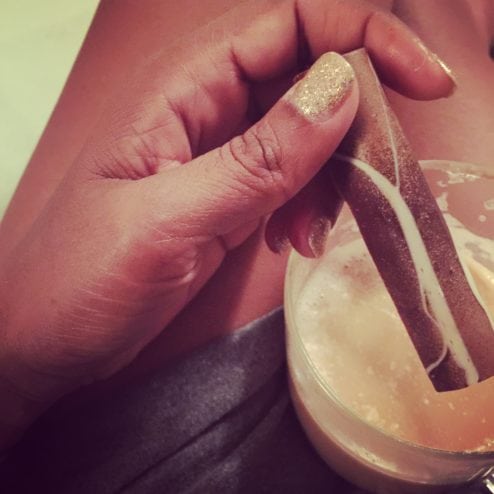 Tea Latte & Chocolate
If you don't already know this about me you will now.  I usually always finish my day with some chocolate.  This time I picked up some artisan handmade chocolate on my last trip into the city.  This has a hard dark chocolate shell with a creamy chocolate and salted caramel center.
Chocolate Notes:  Not my favorite.  I usually prefer stronger notes or sharp contrasts.  It does in fact taste good and it certainly looks pretty but for me it missed the bar.
This is just a small bit of effort I have put forth.  I hope you enjoyed it and you make some positive changes of your own for next year!
Happy Holidays! From Rachel of iHeartTeas